[ad_1]

This post was written by Alison Green and published on Ask a Manager.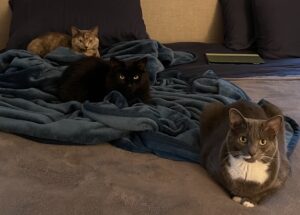 This comment section is open for any non-work-related discussion you'd like to have with other readers, by popular demand.
Here are the rules for the weekend posts.
Book recommendation of the week: Bad Summer People, by Emma Rosenblum. Badly behaved rich people get into various forms of trouble while summering on an exclusive island. It's gossipy and fun. I saw a review compare it to White Lotus, and that's spot-on.
* I make a commission if you use that Amazon link.
[ad_2]

Source link