[ad_1]

Get ready to serve new looks this summer, courtesy of Naomi Osaka. Today, the four-time Grand Slam champion and fashion and design enthusiast launches a collection of premium outfits she designed for the Meta Avatars Store. They're available now on Instagram, Messenger, Facebook, and in VR.
Sporty, dressy, and everything in between, these outfits will help you stand out no matter the occasion. For her first foray into digital apparel, Osaka drew on a wide range of influences — tennis, of course, but also her Haitian and Japanese heritage, The Great Wave off Kanagawa by Hokusai, her growing media company Hana Kuma, and even her dog Butta who gets a nod with paw prints and cozy joggers. Together, the collection shows the many sides of Naomi's personal style, which she describes as, "eclectic, unpredictable, yet comfortably cool."
"Being able to take trends from the real world and translate into the metaverse was really fun," Osaka said, "plus you can try a lot of new things when designing digitally — it's all about pushing myself outside of the box. To me, one of the most exciting parts is that digital apparel is much more accessible than luxury apparel in the real world. I can dress my avatar in whatever I want — there's a lot more freedom and flexibility to have fun and experiment with looks and designs." 
Osaka's collection launches today with five outfits — but if you like what you see, keep an eye out. The collection will expand over time with more bold and eclectic looks that will help your avatar look effortlessly cool on Instagram, or go straight from a sweaty game of Eleven Table Tennis to a dance party in Meta Horizon Worlds.
Each of these bold looks reveal a part of Osaka's unique design ethos. Today we're sharing a peek into the designer's sketchbook to learn more about what inspired the collection. Enjoy, and we'll be back soon with more!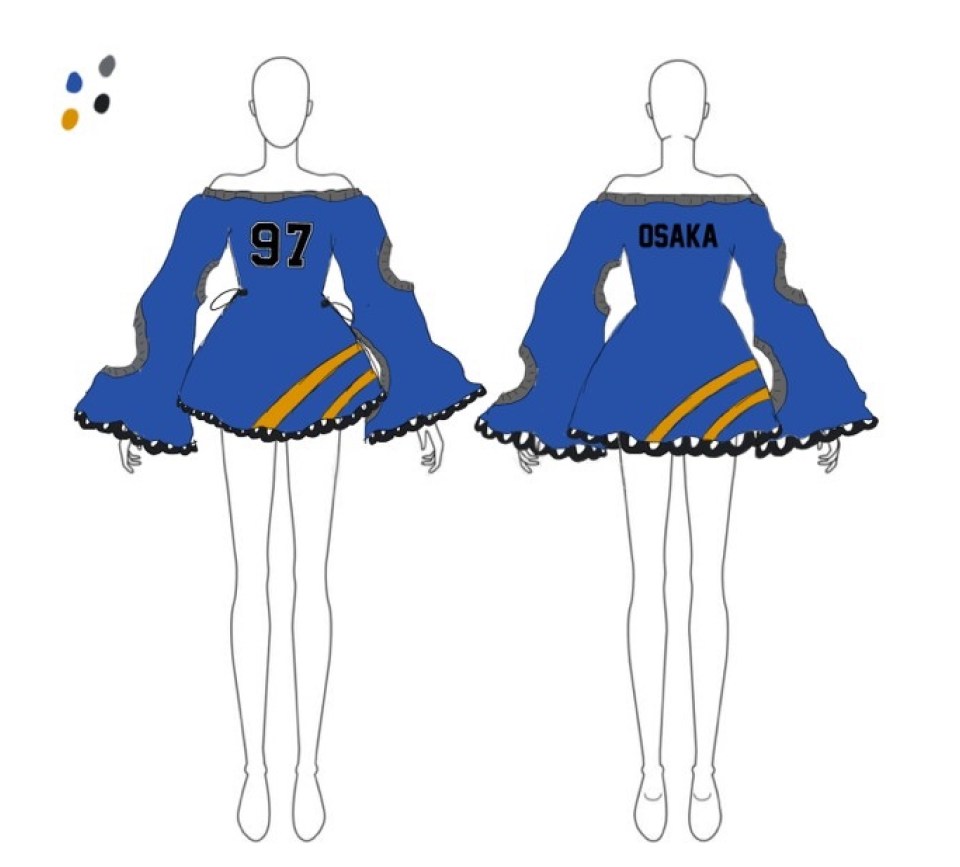 "I wanted to create a piece for the Meta Avatars Store that felt sporty with my name and birth year ('97), but also chic and elevated. That's how this dress came to life. It's still sporty with the last name and numbers — but the ruffled hems, bungee waist, and off-the-shoulder neckline feel feminine and a bit unexpected." – Naomi Osaka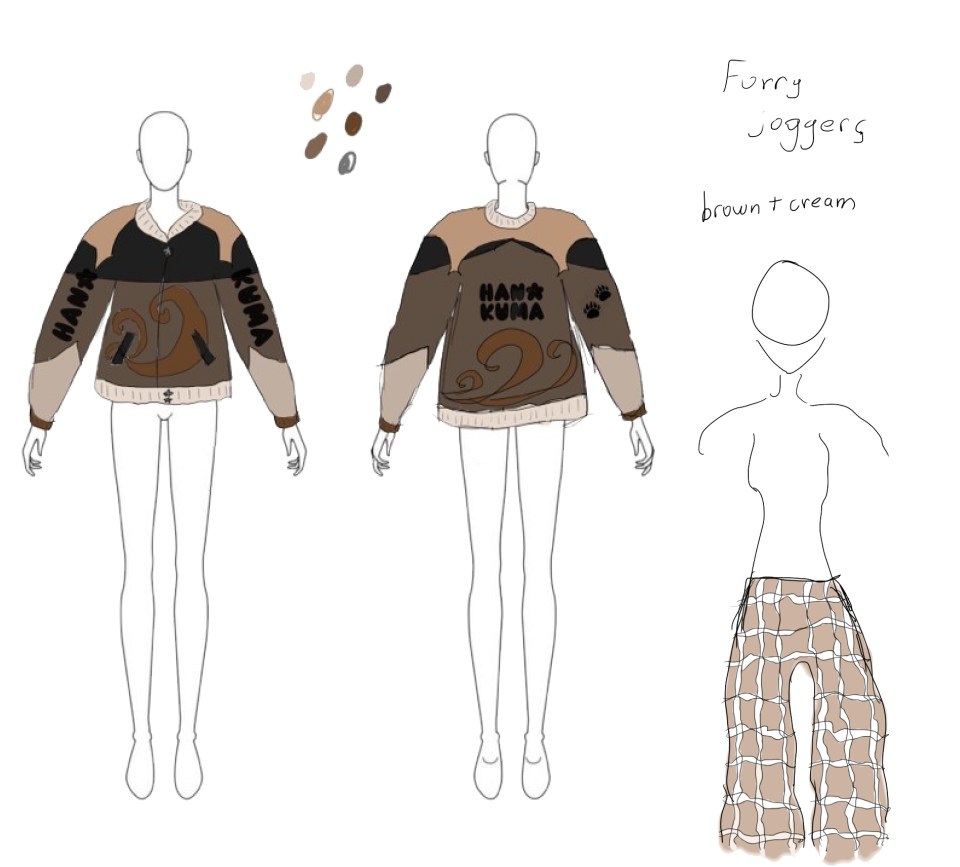 "This was inspired by two very different things, both of which I love. The first was my dog Butta, which is why I included the paw prints. He brings so much light and love into my life and he's also super soft and cozy, so I wanted to create a look that emulated him a little. But at the same time, I was recently in Japan and I saw a lot of cool outerwear there and was trying to imagine what a neutral toned bomber could look like. So this whole look is sort of the best of both worlds – Butta and Japan." – Naomi Osaka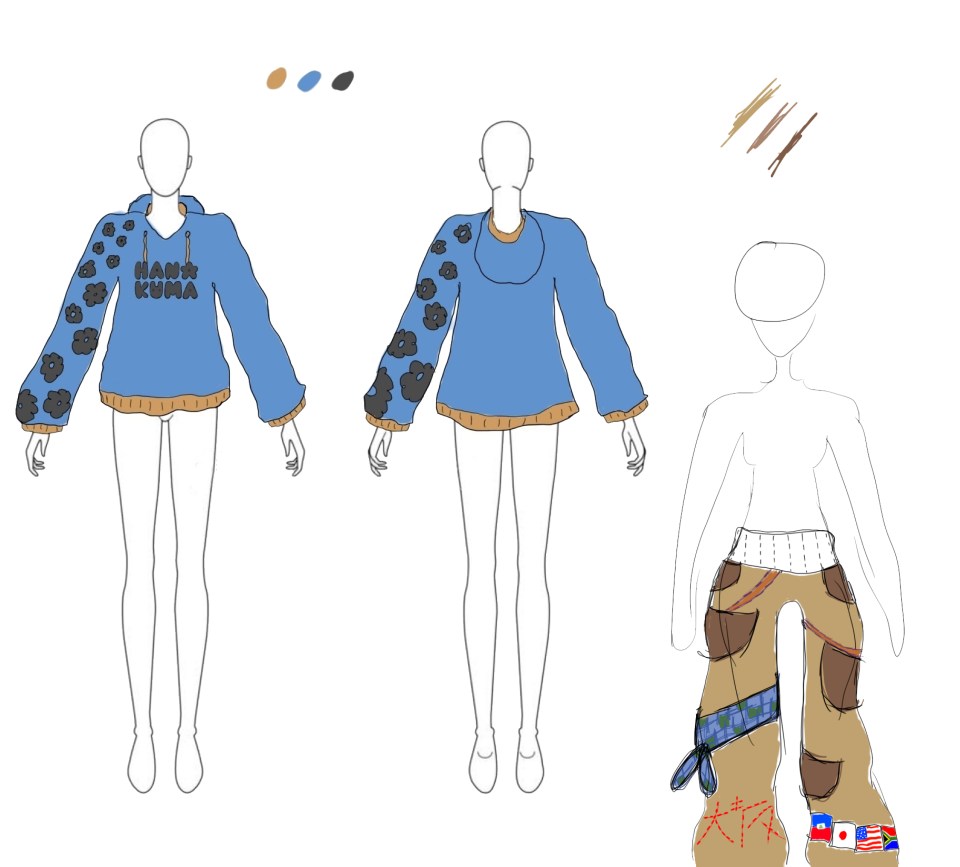 "For this one, I really wanted to create something that reflected the ethos of my production company Hana Kuma. The name Hana Kuma translates to 'flower bear', so there are flower and bear symbols built into our brand identity. I incorporated the flowers on the sleeves of the hoodie as a subtle nod. For the pants, I wanted to design something that referenced not only my own heritage, but the heritage of people across the world whose stories we plan to tell through Hana Kuma. I really wish these pants existed in real life because they're one of my favorite pieces I've ever designed. This look feels super wearable and genderless and would fit well in anyone's virtual closet." – Naomi Osaka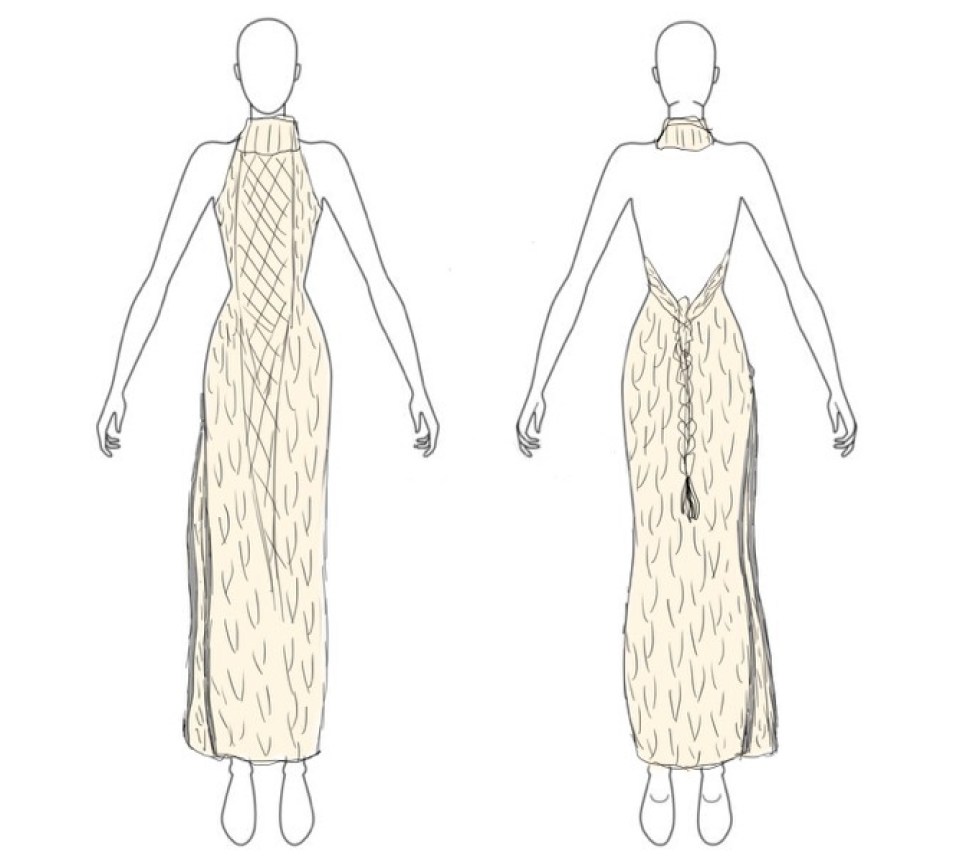 "I wanted to round out the collection with pieces that were both unisex and also very feminine, which is where this dress comes into play. This was a concept I've had in my head for a while and just hadn't found the right place to bring it to life, but I love the way it turned out here for the Meta Avatars Store. It's a cable knit maxi with a high neck and low back, which is flattering on any body shape. I also love the high slit at the leg and the cute knot detail on the back." – Naomi Osaka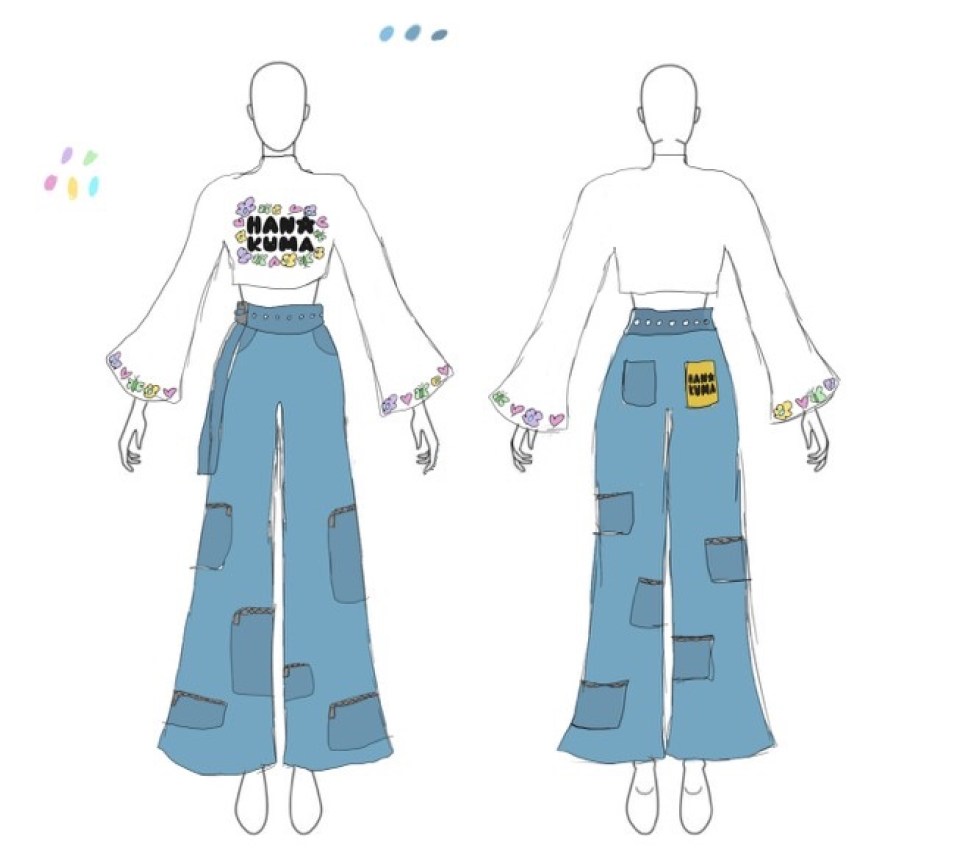 "This look was born from both my love for Japan and also my love for denim, especially patchwork style. The top was inspired by the iconic The Great Wave off Kanagawa art piece by Japanese artist Hokusai. I paired it with these cool denim bottoms that balance the proportions of the top and also add interest with all the pockets and zipper detailing." – Naomi Osaka
Love what you see? You can find Naomi Osaka's collection in the Meta Avatars Store today on Instagram, Messenger, Facebook, and in VR.
And while you're perusing the Meta Avatars Store, be sure to check out some of our other partnerships with some of the world's leading fashion, sports, and lifestyle brands — including PUMA, Madhappy, the NBA, Prada, and Thom Browne. Your avatar is supposed to represent you, and the perfect outfit is a major part of that. Wear what you love, love what you wear.


[ad_2]

Source link