[ad_1]

Leading Thoughts for June 1, 2023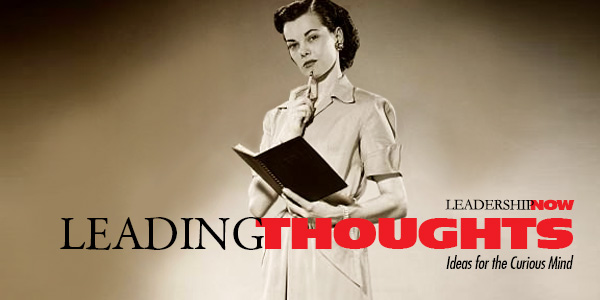 IDEAS shared have the power to expand perspectives, change thinking, and move lives. Here are two ideas for the curious mind to engage with:
I.
T.D. Jakes on disruptive thinking:
"Every period of chaos brings with it a gift—an opportunity to disrupt the chaos by providing a solution rather than joining the debate. Disruptive thinking isn't about picking a side in the argument; it's about stepping past the argument toward a solution."
Source: Disruptive Thinking: A Daring Strategy to Change How We Live, Lead, and Love
II.
Retired Navy SEAL commander Rich Diviney on dynamic subordination:
"In a high-performance team, leadership shifts to wherever, and whomever, the leader needs to be at any given moment. Those teams understand that information, challenges, and obstacles can come from any angle at any time. And they're effective because the teammate closest to the problem is able to step up and lead, while the rest of the group defers to that temporary leader."
Source: The Attributes: 25 Hidden Drivers of Optimal Performance
* * *
Look for these ideas every Thursday on the Leading Blog. Find more ideas on the LeadingThoughts index.
* * *


Like us on Instagram and Facebook for additional leadership and personal development ideas.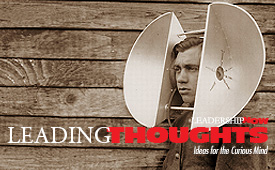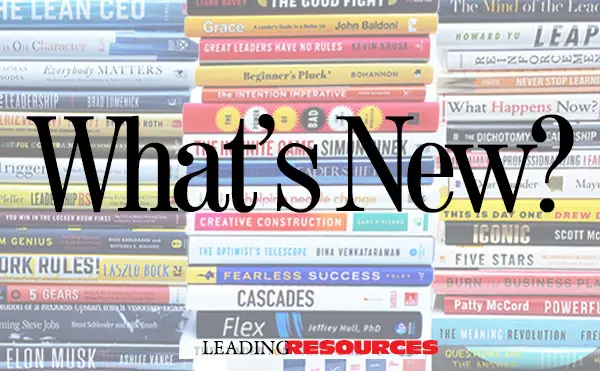 Posted by Michael McKinney at 03:50 PM

Permalink
| Comments (0)
| This post is about Leading Thoughts


[ad_2]

Source link