Listed below are a number of tweets from February 2023 that it would be best to take a look at:
5 Beliefs To Toss Apart To Develop Your Management by @TerriKlass
6 Management Ideas for Not Being a Jerk at Work by @JenniferVMiller
Why One Dialog a Day Is Important for Us People by @DrNickMorgan
PODCAST: Methods to Coach Leaders to Be Extra Efficient through @CliftonStrength
Want to Make a Career Change? Expect to Do Some Heavy Lifting by @artpetty
How to Facilitate – as Opposed to Dominate – Your Meetings by @suzimcalpine
5 Important Lessons I Learned Growing Up from @wallybock
Leaders, Objectivity vs. Detached Coldness by @KateNasser
How Writing Your Obituary Can Help You NOW! from @JohnBaldoni
Use the History of Leadership to Lead Better Today by @Mark_Sanborn
The Russia-Ukraine War After Year One by @jamesstrock
2 Lessons From the Philadelphia Eagles in Defeat by @mlombardiNFL via @TheDaily_Coach As leaders, we also learned two things on Sunday: Accept responsibility and win or learn
The One Thing You Can Do Which Will Make You Truly Indispensable To Your Team Or Organization by @BrianKDodd
What Actors Can Teach Us About Self-Confidence from @JohnBaldoni
PODCAST: @jamesstrock interviews Ashley Tellis the Tata Chair for Strategic Affairs and a senior fellow at the Carnegie Endowment for International Peace and author of Grasping Greatness: Making India a Leading Power
What To Do When an Idiot Takes Over by @PhilCooke
4 Key Steps to Implementing Organizational Change by @AlanSteinJr
Mean and Nasty People by @James_Albright via @LeadershipMain
Forgotten Americans Suffer Amid Infrastructure Crisis by @jamesstrock Dangerous Disconnect Between Political Class and Ordinary Americans
A healthy dose of (eu)stress in the workplace never hurt anyone – here's why by @suzimcalpine
How to Protect Your Creative Team from Excessive Criticism by @PhilCooke
Collaboration is the Fuel of Championship Teams by Dana Cavalea @Real_Leaders
Via Fortune: Bob Iger said he is returning to the role as Disney's CEO with "a lot of self-awareness.
ChatGPT is everywhere. Here's where it came from by @strwbilly via MIT @techreview
How to Be Less Negative – and Still Be Yourself by @davidmdye
Why Hierarchies in Organisations Aren't All Bad by Phanish Puranam, Özgecan Koçak and Daniel Levinthal via @INSEADKnowledge
Surrounded by Better by James Albright @LeadershipMain
Feedback and Talent in the Post-Covid Era – @DebbieLaskeyMBA interviews @Julie_WG
How to Lead by Example from @wallybock
Ted Lasso: Leadership Lessons Take 2 from @JohnBaldoni
See more on

Twitter.
* * *



Observe us on Instagram and Twitter for added management and private improvement concepts.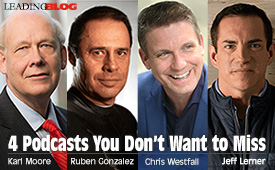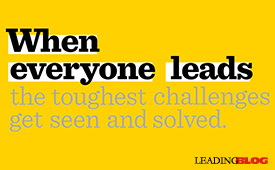 [ad_2]

Source link