[ad_1]

"I definitely was blindsided," said the singer of the behind the scenes drama.
Kelly Clarkson is opening up about changes that are happening on set of her talk show following reports of a toxic work environment.
In an interview with The Hollywood Reporter, Clarkson opened up about her reaction to the bombshell report published by Rolling Stone earlier this year — in which many unnamed staffers stressed they didn't believe Kelly herself knew what was happening behind the scenes. The staffers who contributed to the report said the show has been plagued by HR complaints that have gone unanswered, prompting mental health issues.
Speaking with THR, Clarkson noted that her team were already preparing to make changes, as the show is moving from Los Angeles to New York City.
"We were already planning on [addressing], 'How are we going to marry these groups and make sure everybody feels like they're valued and a part of the team?'" shared the singer. "And that there's not like, 'Oh, they're the L.A. team, the New York team.' So we already had that mentality before any of this happened."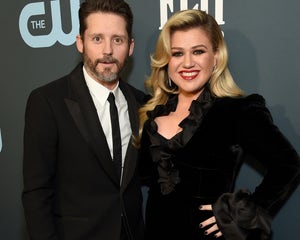 Getty
Kelly Clarkson Says Kids Want Her to Reunite with Ex, Reveals Why She Stayed With Him So Long

View Story
She also added that the report came as a big surprise to her.
"I definitely was blindsided," revealed Clarkson. "But I think the important thing is, we get into this mindset of canceling everything or everyone … And that's not how you work on things."
"You have to progress," she continued. "You have to go, 'Oh man, well, maybe we can do better at this. Obviously, we might have missed the mark here, so what can we do better?'"
Getty
Kelly Clarkson on Why Talk Show Is Moving to New York, '100 Percent' Her Idea

View Story
Though she acknowledged it can be hard to be at the center of such issues, she said it was also an opportunity to change things for the better.
"I know it sucks to have something, anything happen behind the scenes that you maybe didn't know," shared Clarkson. "But I think, also, it's a great point. Season five, let's start, let's remind everybody who we are, not only on the outside, but on the inside and how we like to carry ourselves and how we like to … I don't know, just proceed in everyday work life."
Clarkson noted she just wants "everybody to feel happy and feel empowered and inspired."
"We're already doing [better], and adding on to what we already had planned initially," concluded Kelly, "Just to make sure everybody feels included and a part of the team."
The singer's new album, Chemistry, drops Friday.
[ad_2]

Source link