[ad_1]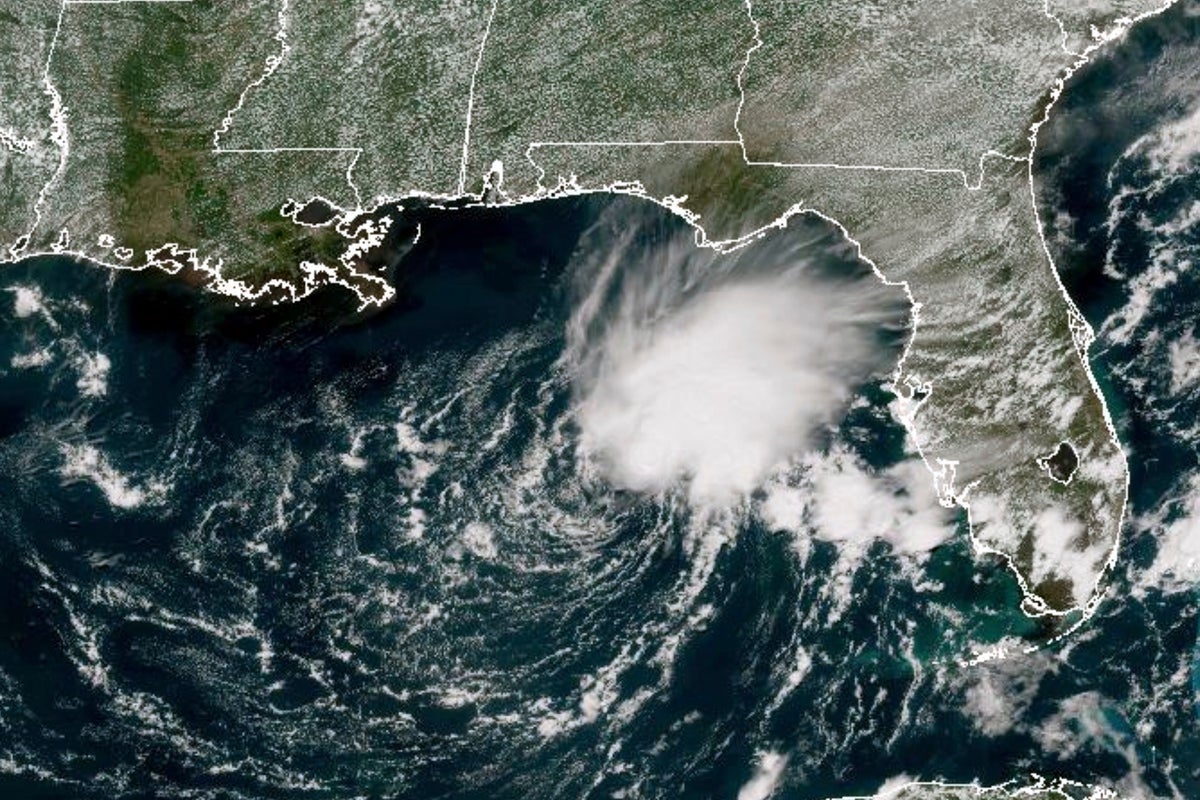 The first named storm of the Atlantic hurricane season formed in the Gulf of Mexico on Friday.
Tropical Storm Arlene is currently tracking toward the western tip of Cuba, according to forecasters at the National Hurricane Center in an early afternoon update.
Maximum sustained winds have increased to near 40mph, with higher gusts, about 265 miles west of Fort Myers, Florida.
No storm watches or warnings have been posted for Cuba or Florida.
One to two inches of rainfall are possible across parts of the central and southern Florida Peninsula on Saturday, with localized amounts of up to five inches.
While the rainfall is not directly related to Arlene, it could lead to isolated flash, urban, and small stream flooding impacts, forecasters warned.
The Atlantic season officially began on 1 June and lasts until the end of November.
The National Oceanic and Atmospheric Administration (NOAA) has predicted near-normal hurricane activity in the Atlantic in 2023.
The outlook predicts a 40 per cent chance of a near-normal season, a 30 per cent chance of an above-normal season and a 30 per cent chance of a below-normal season.
Between 12 to 17 named storms (with winds of 39 mph or higher) are expected. Between five and nine of those could become hurricanes (with winds over 74 mph) including up to four major hurricanes (winds topping 111 mph).
There were 14 named storms in 2022 with Hurricanes Ian, Nicole and Fiona causing dozens of deaths and severe destruction.
As the global average temperature increases and sea levels rise, tropical cyclones – the catch-all term for hurricanes and typhoons – are expected to become stronger and the damage more catastrophic, scientists say.
Greenhouse gas emissions, from burning fossil fuels, are trapping more heat near the Earth's surface. Scientists have calculated that about 90 per cent of the excess heat generated from emissions has been absorbed by the ocean.
Since the start of the 20th century, the top layer of the ocean has become about 1.5 degrees Celsius hotter, according to the Woods Hole Oceanographic Institution in Massachusetts.
Warmer air and warmer water supercharge hurricanes. In the past 40 years, the proportion of cyclones that reach at least Category 3 strength — wind speed of at least 111 mph — has increased, says the United Nations' Intergovernmental Panel on Climate Change (IPCC), the leading authority on global climate science.
[ad_2]

Source link